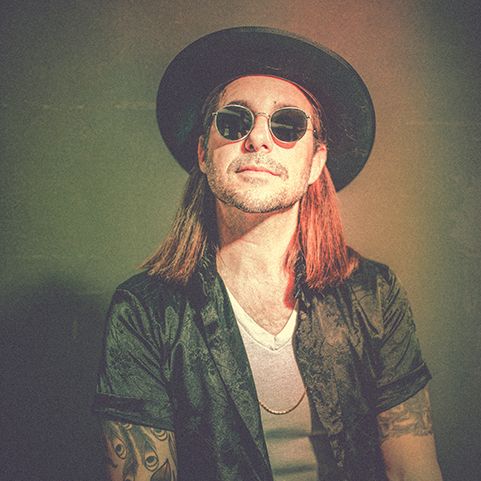 Press Reviews
"Undoubtedly the best record of the year for the Tampa Bay area. It's wonderfully produced, soulful, and just downright tasteful. It's a record that I can't stop listening to" - Shua Harrell Creative Loafing Tampa

"Where have I been? This artist's vocals are so powerful and as the song progresses, he showcases why he is one of the best singers out there. All that soul in one artist is just unbelievable." - Reignland

"Blue-eyed soul meets jazz, country and West-coast cool on this boy/girl vocal ode to daydream recollections. Kristopher James bears similar warm soulful tones to Luther Vandross at times before breaking into a pitch-perfect syrupy smooth falsetto during the chorus.
Never losing composure, never a single bead of sweat – this effortless vocal is matched by a female counterpart who adds contrast and playful foil. Like a spot of fun sparing Kristopher and friend breeze through 'The Very Start' coo-ing over an equally playful musical backing that switches styles so seamlessly you might not realise.
There's a touch of Burt Bacharach to the laid-back sophistication, and even a little of Michael Bolton's rasping blues passion in the rousing finale." - Indie Midlands


"Smooth and soulful, this song moves seductively between Americana and a nice Retro Soul vibe. The edges of James' voice pull at the emotional reluctance of falling in love and the melody brings the nuances out into a nice calm ride that is perfect for reflective thought." - LA on Lock


"Since finding major acclaim from his local scene and beyond, Kristopher has continued to wow audiences at venues like iconic Eddie's Attic in Decatur, Georgia, to the Capitol Theater in Clearwater, Florida.  Most recently he has unveiled his first full length offering, a brand new 9-track album called, 'Kindness Never Quits'
Carried by tunes like, 'The Very Start' featuring Moorea Mesa, the new project is as impressive as it is dynamic, seeing the buzzing Bay Area based artist take classic sounds and updating them for a whole new generation.  From intricate instrumentation to slick arrangements insanely clean mixes, everything about this new project is on point.  While I often have a hard time getting into such contemporary feeling tunes, there is no question here about the level of talent and expertise here – and that makes it well worth listening to – and even more worth supporting.  Keep scrolling and check out the full album below." - Rockdafuqout


"Kristopher James can SANG. That's not a typo. This guy can SANG. The amount of soul in this vocal is absolutely phenomenal. The overall production feels like it could have been recorded in Stax in the last 60s. The vibe feels legit and is something we are proud to support. This one came along at just the right time… not too soon or too late. If you miss the "good old days" when people made "real music" then you need to spin this track" - Ear To The Ground


"Kristopher James's voice is powerful and immediate. He can belt, he can croon, he can really elevate a song with his delivery. His latest record, Kindness Never Quits, puts his voice front and center but we should also listen carefully to the fantastic band on this record–the production takes a lot from classic Motown and Muscle Shoals and does so without being an imitation. This is the real deal." - Red Line Roots
 
"Kindness Never Quits is a group of songs that will touch your soul. James' words deliver studies in love, the good and the bad, that we can all relate to. Musically the album feels familiar with classic sounds while being new and refreshing at the same time. Vocally is where James pulls everything together as his soulful voice keeps listeners locked in to his every word." - Auditory Atlanta


"There's a certain intoxicating majesty in his style and performance that marks the blooming songcraft of one of today's most ambitious." - B-Sides & Badlands


"With a touch of gospel and a melodious retro trip back to the golden age of Motown and Stax from the vitalizing rhythm, playful tambourine, lively bass line and bracing brass framing his mighty, soul-drenched vocals, this is a shining slice of delectable, salubrious soul." - Jansen's Jamz